| | |
| --- | --- |
| lug Standard | Europe CEE7/7 IP44 Plug |
| Maximum Current rating | 16A |
| Maximum Voltage | 250V |
| Number of Poles and Wires | 2 poles, 3 wires |
| Outer Mold Material | 50P PVC |
| Blade Material | Nickel coated Brass |
| Color | Customer color available |
| Cable length | Customer length available |
| Temperature Rating | minus 60C though plus 90C |
| Approvals | Europe VDE,KEMA,OVE,N,S,FI,D,CEBECc |
| Environmental Certifications | RoHS, REACH |
| Testing | Hi-Pot (Dielectric Withstanding Voltage), Polarity (pinout) and Continuity |
| MOQ | 5000pcs |
| Samples | Free samples Available |
Other Termination Options:
Available Opposite End Connectors:
Standard Part NO
CEE7/7 recepatcle XH03FS(CEE7/7)Europe
Available Cable Styles:
H05RR-F 3X1.0-2.5MM2
H07RN-F 3X1.0-2.5MM2
More Information:
CEE7/7 IP44 Plug Drawing

Plug German Socket Cord Set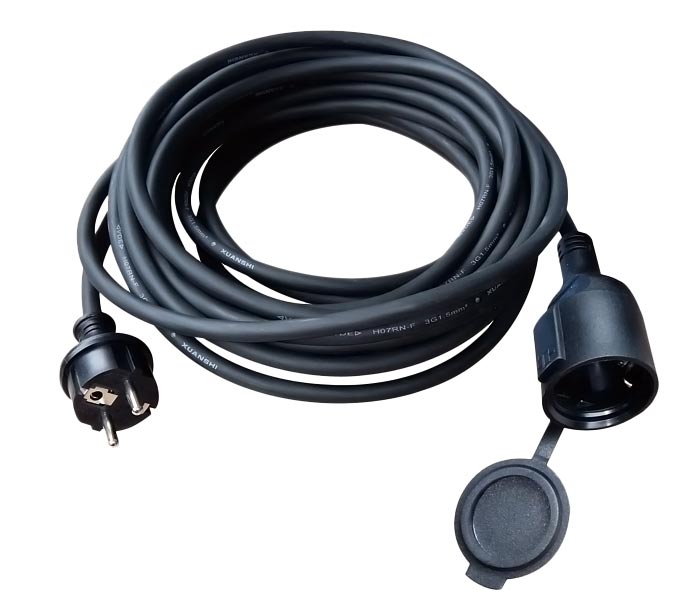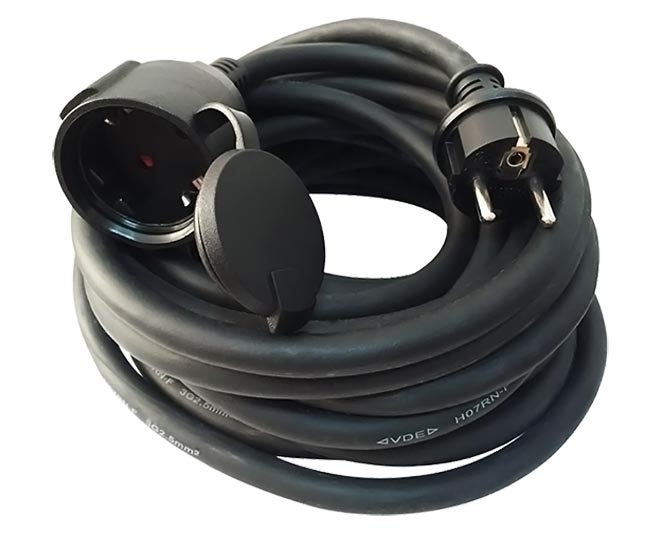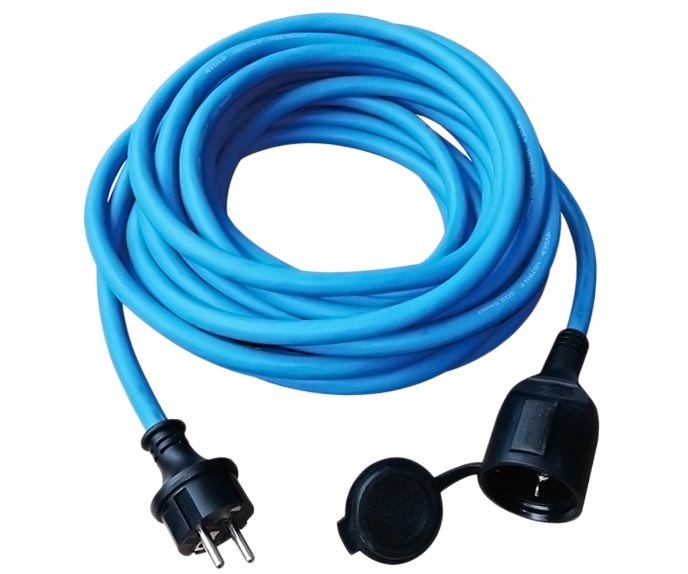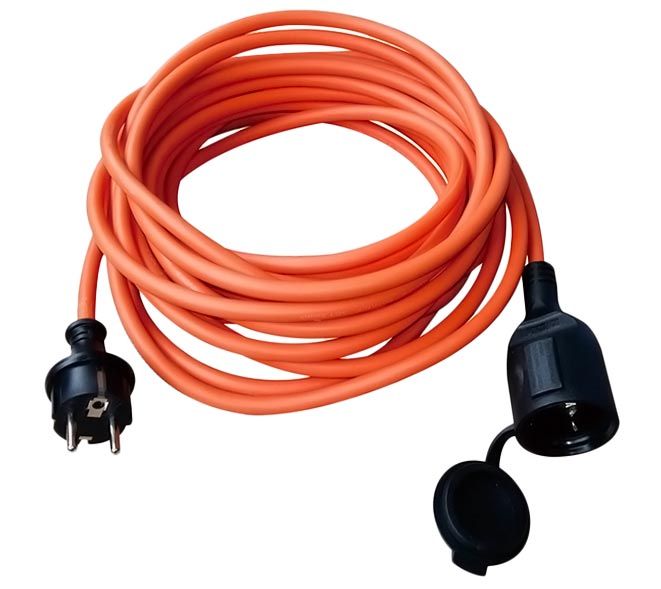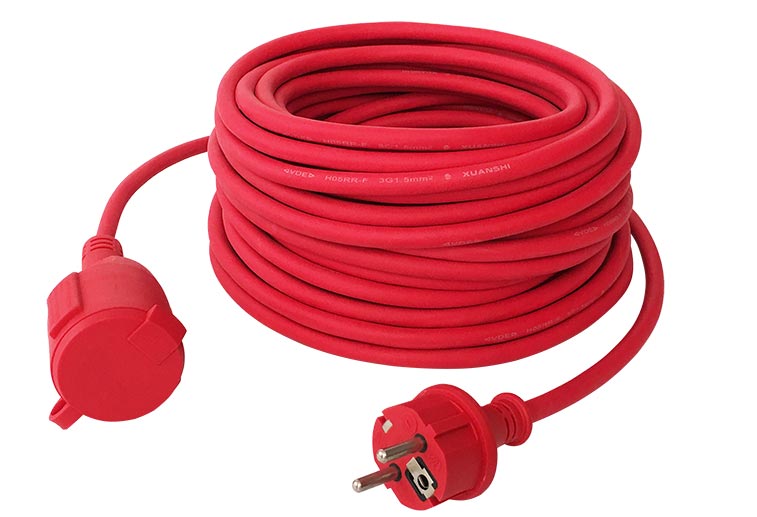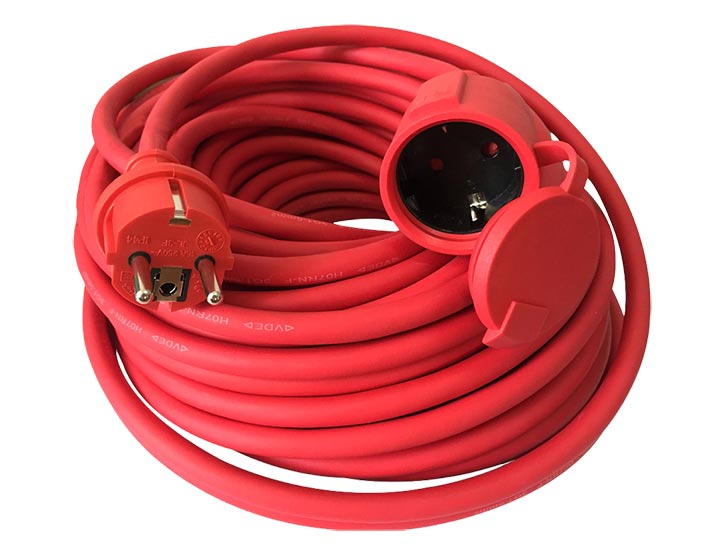 CEE7/7 IP 44 Europe Power Cord Picture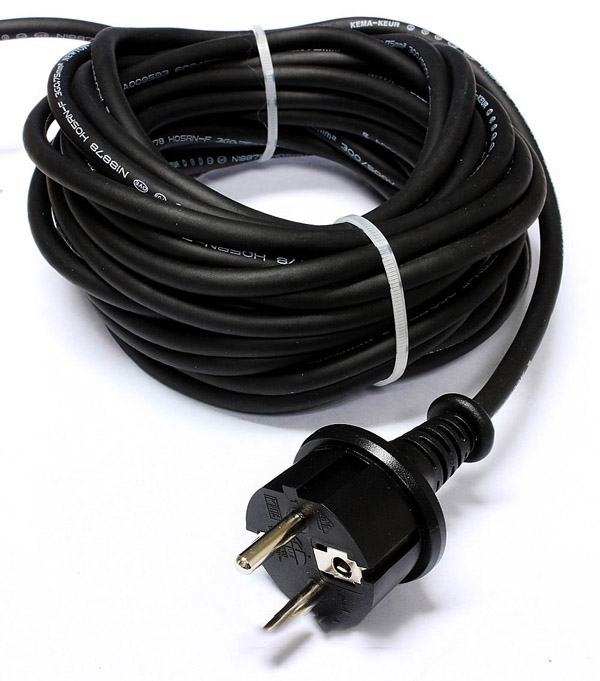 Europe Power Cord 16A Straight 3 Wire CEE7/7 IP44 Waterproof Schuko Plug EU Germany International VDE Power Supply Cord
Europe Power Cord CEE7/7 IP44 Waterproof Schuko Plug

Plug type: Waterproof IP 44 outdoor plug
Standard: CEE7 standard sheet 7-7
Approvals:VDE,CEBEC,DEMKO,
F1,IMQVDE,KEMA,NF,OVE,SEMKO
Electricity:16A,250V
Number of Poles and Wires:2 pole 3 wires earthed
Cable length:1.0 meter, 1.5m, 1.8m,custom length
End Options: ROJ, Termination
Quality System: ISO9001:2008
Color: White and black are normal, Custom color
Outer Mold Material: PVC, Rubber
Plug Insert Material: PBT, ABS
Blade Material: Nickel coated brass
Cable Specifications: Standard and custom made
Wire Outject Material:PVC,Rubber,TPE,Textile
Environmental Certifications: RoHS, REACH, PAHS
Model Number: D03-F, JT003-F
The EU German type Europe German plug with electrical rates 16 A, voltage 220V, according to the CEE7/7 (Schuko plug) and IEC884-1 standard production, European CE, VDE (European 16 A/ 250 V) and compatible types (Type E,F), connected with a 3-wire grounded angle plug rated at 16 Amp, 250 V defined by CEE 7/7. The European AC plugs and Sockets are used in most European countries are the most popular power plugs types.
Europe Power Cord 16A Straight 3 Wire CEE7/7 IP44 Waterproof Schuko Straight Plug is black and white as the standard color. gray and custom colors are available. Custom length and shielded Europe AC power cord, Europe AC power cables available. Terminated, custom stripping.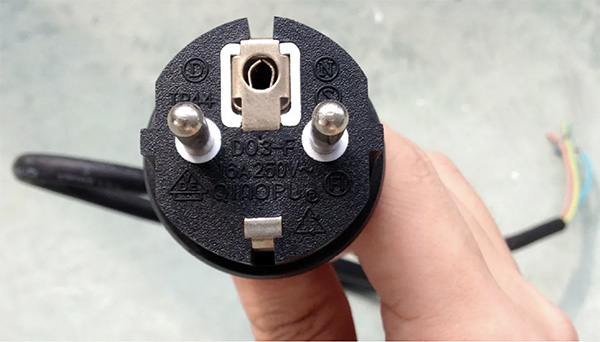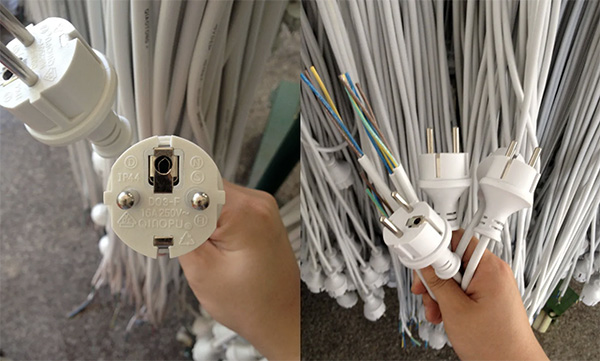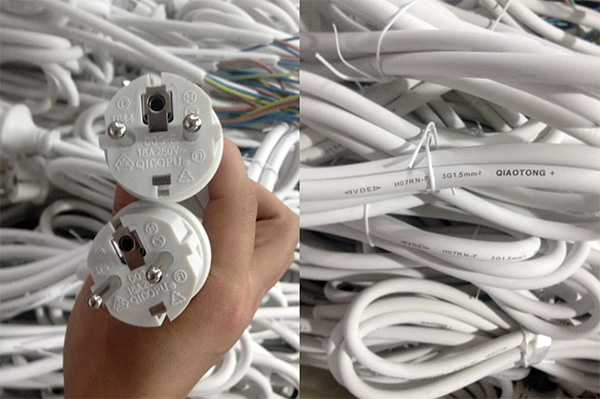 The European German standard VDE certified maximum current 16A, voltage 220V according to the German SCHUKO CEE7/7 and IEC884-1 standard production, suitable for most the electrical appliances in Europe countries international plugs 2 poles 3 wire power cord connecting the household appliances into power, made of high quality with lowest prices.

Approvals:
European Power Cord (Schuko Power Cord) CEE7/7 EU Germany International VDE Certified CE Power Supply Plug accords with Belgium CEBEC, Denmark DEMKO, Finland F1, Italy IMQ, Germany VDE, Holland KEMA, France NF, Austria OVE, Switzerland SEMKO approvals. RoHS and REACH environmental certifications.


Available Opposite End
Custom Stripped, Splitter, and ROJ
We manufacturers and supplies Europe power cord 16A plug AC 2 Pole 3 Wire Grounding Plug, custom color, the other end can be stripped, ROJ with custom length.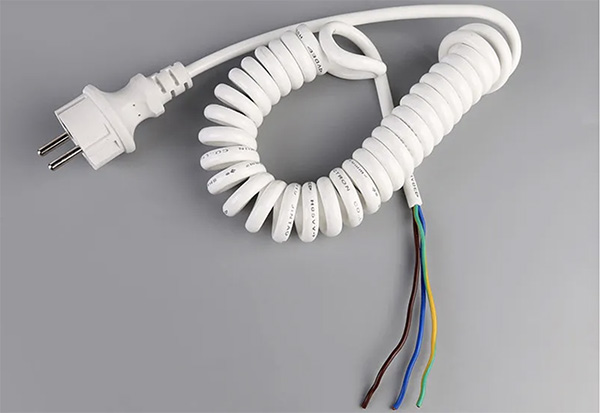 Schuko power cord IP44 with Coil Cable


Common Termination
Europe Power Cord 16A Straight 3 Wire CEE7/17 IP44 Waterproof Straight Plug one end is molded with CEE7 standard plugs, the opposite could be terminated with types of terminals such as grounding rings terminals, fork with heat shrink or nylon insulated.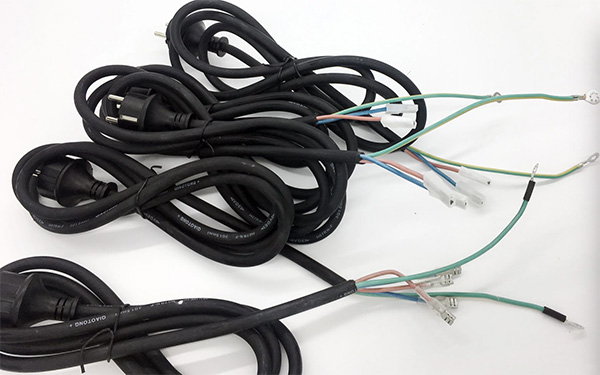 Schuko IP44 Plug String Lights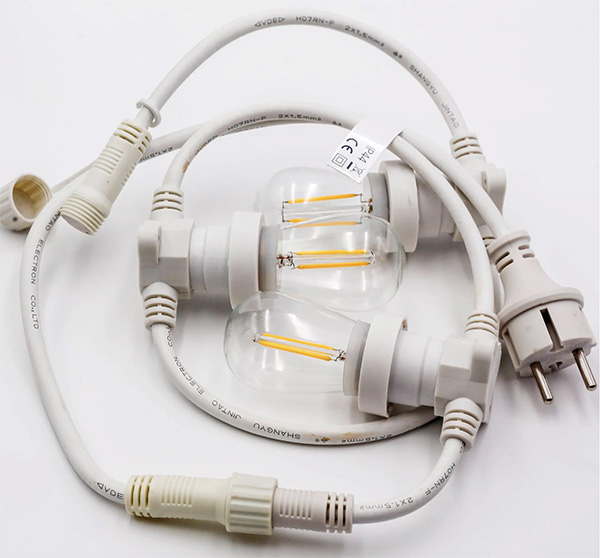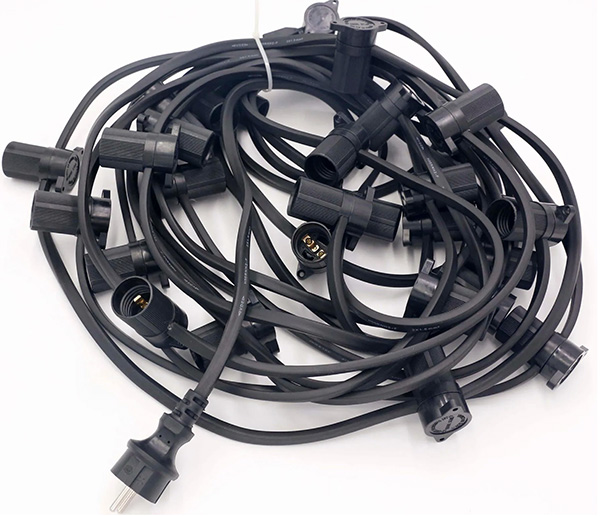 Package
EEurope Power Cord 16A Straight 3 Wire CEE7/17 IP44 Waterproof Straight Plug bulk packed with export cartons, pallets.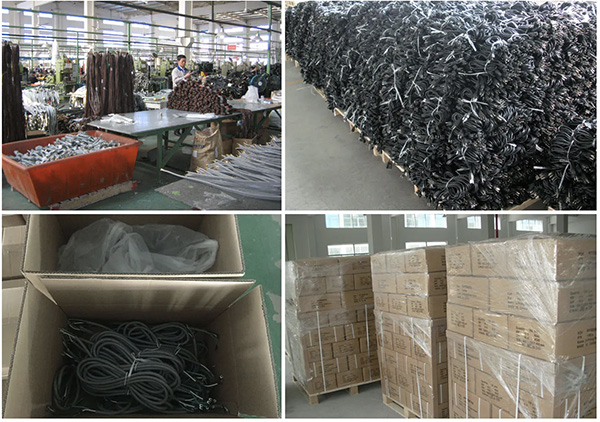 Yunhuan manufacturers and supplies electrical AC power supply cords for use in European and all Countries in the world. Our extensive and complete Europe power cord line includes power receptacle outlets, Plug, weatherproof receptacle outlets, sockets, multiple outlet power strips, power supply cords, power cable wire, and plug adapters. Contact us for Europe AC power cords as China leading Europe power cord manufacturer and supplier.all of our Europe power supply cords are made of high quality approved by VDE, CE with Rohs and Reach compliant.